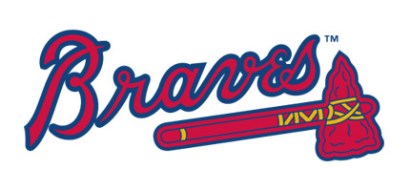 Pythagorean Record: 85-77
2011 Recap
The Boston Red Sox were not the only victims of a late September collapse in 2011. The Braves suffered one almost as bad, yet not as public as Boston's. The Braves were projected by many to be the Wild Card favorites in 2011, due to the powerhouse Phillies being the division frontrunners. This seemed to be how things would shake out in the end, until September rolled around. Atlanta went just 9-18 in September, losing their last 5 and being swept by the Cardinals in the middle of the month. The St. Louis series was a key series that the Braves failed to win, as the Cardinals were coming up hot behind them in the WC standings. The Braves missed the playoffs after the Cardinals won their final game of the season and the Braves could not hold their lead.
Once again, Chipper Jones showed he had something left in the tank. Jones hit .275/.344/.470, with 70 RBI and a .295 BABIP in 126 games. Dan Uggla and Brian McCann provided the power for the Braves, although Uggla began the season in disastrous fashion, finishing the first half with an average under .200. While his power numbers were still up, he needed a 33-game hit streak to boost his average up to respectable. McCann had another good year behind the plate, hitting .270/.351/.466, leading the team in WAR and finishing with 24 home runs with excellent defense. He did suffer another short DL stint, though. Michael Bourn, acquired at the trade deadline from Houston, brought tons of steals over to an Atlanta team lacking in speed. A promising rookie campaign from Freddie Freeman (.282/.346/.448, with 21 homers and and a .345 wOBA) was countered with the ultimate sophomore slump of Jason Heyward. Heyward looked like a future superstar in 2010, but struggled after an early injury in 2011. He finished with a dismal slashline of .227/.319/.389 and his power took a big step back. Heyward still has the tools, but it remains to be seen if he can get back over the hump. Martin Prado also took a step back in 2011 average-wise, but provided excellent defense at a few different positions. Alex Gonzalez showed his age and his offensive skills were not enough for a shortstop.
Atlanta had fantastic pitching in 2011. TIm Hudson, Jair Jurrjens, and Tommy Hanson all won over 10 games. Hudson was the ace of the staff, winning 16 games with a 3.22 ERA and 0.59 HR/9 rate in over 200 innings. Jurrjens finished with a rotation leading 2.98 ERA but a below average xFIP of 4.23. Hanson missed time with injuries, but still won 11 games. These three provided solidity in the rotation, while veteran Derek Lowe tore it apart. Lowe lost 17 games in 2011 and had a disastrous 5.05 ERA. Young pitchers Brandon Beachy and Mike Minor also got starts, getting valuable experience for what will be a very young, very good future Atlanta rotation. In the bullpen, Craig Kimbrel dominated. Kimbrel won the NL Rookie of the Year award, saving 46 games with a 2.10 ERA. Jonny Venters also pitched very well in the set-up role, and Eric O'Flaherty finished with a 0.98 ERA in 73.2 innings.
Top Performers by WAR
Offseason Overview
The Braves didn't do much this offseason. They were not in contention for any huge free agents, nor looking to make any big trades. They brought back most of the same team from last season, with the exceptions of Gonzalez, Lowe, George Sherrill, and Scott Linebrink. Lowe was traded to Cleveland for a minor leaguer. The Braves plan to make changes from within to start the season and will shift players around when necessary.
Notable Additions
Notable Losses
Projected Lineup
This is the weakest spot for Atlanta, but it could improve over the course of the season. No huge offseason moves brings back pretty much the same team as last season. Bourn has plenty of speed and the ability to get on base, as does Prado. We seem to say it every year, and although it hasn't happened yet, this may be the year it finally does: Chipper Jones is going downhill. His career is almost over and he had a nice bounceback season last year (.275/.344/.470), but it needs to end sometime. He began to slow during Atlanta's 2011 collapse and if he cannot produce close to what he did last season, this may be it for him . McCann is the best hitter on the team and one of the best catchers in the league, but he has missed time with injuries often in the past few seasons. Uggla had a dreadful start to 2011, but still decent power numbers. He will need to improve his average in order to contribute. A solid rookie campaign from Freeman helped, and hopefully he will be able to capitalize on it and move up in the order. Tyler Pastornicky has been designated the starting shortstop job after the departure of Alex Gonzalez. Pastornicky has been highly regarded in the Atlanta system, and needs to make small improvements on defense but will bring a high average to this lineup, if he can adjust to the majors quickly. And that brings us to one of the largest problems in the Braves' lineup last year: Jason Heyward. Heyward followed up a promising rookie season with a very large sophomore slump. He is in danger of losing his starting job if he cannot improve. GM Frank Wren does not seem hesitant to replace Heyward, as well as Prado, if neither can improve on their down years. Other than the corner outfielders, each position has been set for the next season.
Projected Rotation
Tim Hudson had back surgery in the offseason and is likely to be out for the first month of 2012. Without him, this rotation lacks a true ace and virtually no veteran experience. But the talent that the young pitchers in this rotation do have will be what helps Atlanta wins games when their offense is in a slump. Beachy, Minor, and Delgado all spent time in the majors last season but are still very inexperienced. Jurrjens is the oldest in this group without Hudson and he and Hanson will have to led the youngsters in the right direction. Atlanta has many pitchers in the minors that are major league ready and will be able to step in for injuries or any struggling pitchers.
Significant Relievers/Reserve Players
Roster Strengths
The pitching staff. Lack of inexperience aside, these pitchers can all win 10+ games. If they can all stay healthy, this rotation will be one of the best in the league. Julio Teheran will make his debut eventually, and add even more young firepower to an already young Atlanta team.
Roster Weaknesses
Offensive depth. Perhaps Martin Prado's best asset is his flexibility in the field. But look at this bench: David Ross, Jose Constanza, Eric Hinske, Matt Diaz, Brandon Hicks. They're bench players for a reason. The Braves did not go out and sign anybody in the offseason. Ross is the only one who had a WAR above 1 last season, so they will be stuck with many offensively challenged bench options. In the case of an injury, the Braves lineup will take a hit. Especially if the injury is to Brian McCann or Freddie Freeman.
2012 Outlook
Even with the Marlins and Nationals both improving, and the Phillies being the Phillies, the Braves can survive not making any big moves this offseason. Atlanta has three teams to compete with, but if the offense can improve and everyone can forget about the late 2011 collapse, they may be able to come out on top. Every team in the division (with the excepetion of the Mets) can concievably win it and it will be a very entertaining race down the stretch. Even the Wild Card Race(s) will be fun to watch with the 2nd-4th place teams each getting in on it. The Braves have plenty of ways to get into the playoffs and if it is not by the division, they have the best chance to grab a Wild Card spot. If they can avoid crashing and burning again, that is.
Potential Breakout Player
Tyler Pastornicky. Pastornicky has been given the starting job right out of the gate this season. In 2011, he coasted from AA, through AAA, and to the majors. He didn't make a major league debut last season, but he got valuable clubhouse experience. Pastornicky has decent speed and an ability to make consistently solid contact. He has some shortcomings on defense, but will make up for that with high average and plenty of hits. Pastornicky has been working hard to get the starting job and has pretty much sealed it. With his small, skinny body size, some have compared him to a less-powerful Dustin Pedroia.
Potential Bust
Jason Heyward. Heyward is no longer being guaranteed the starting job. If he struggles in Spring Training, or cannot make improvements to his sophomore slump, he will face replacement. Heyward will have to fight even harder for his job this season than he did when he was coming on as a rookie. He cannot afford to make any mistakes or he will lose playing time.
Prospects with Potential to Contribute
Teheran is one of the best pitching prospects in the majors. He has a plus fastball and a promising curve. He has improved his pitch selection and should be with the big club by early summer, if not earlier. He will get the first call if an injury occurs and projects to be an above average MLB starter.
SS Andrelton Simmons: If Pastornicky doesn't work out long term, Simmons will get his opportunity. He, like Pastornicky, doesn't have much power, but a good ability to get on base and run. He plays good defense and has a strong arm. He is only in High-A, so he may get a call-up in September to gain experience if Pastornicky can't make it.
The Braves still have one of the better teams in the division without making any big changes. The infusion of youth into both the pitching staff and lineup will make this a very fun team to watch. It always stinks to be the one on the losing side of a collapse, but with every cloud comes a silver lining. The Braves' is that they got better with homegrown, young talent instead of aging additions.