Fifteen years ago, the Pittsburgh Pirates began a stretch of poor drafting, especially when it came to drafting pitchers. They have had 16 first round picks, 14 second round picks, and 15 third round picks since 1996. In the third round, they have selected 3 pitchers. In the second round, they have selected 9 pitchers. And in the first round, they selected 11 pitchers. So, let us take a look at some of their simple numbers with the Pirates:
1996:
Kris Benson, 5 yrs, 126 GS, 782 IP, 43-49, 4.26 ERA, 1.413 WHIP, 1.85 K/BB
Andy Prater, no MLB experience
1998:
Clint Johnston, no MLB experience
1999:
Bobby Bradley, no MLB experience
2000:
Sean Burnett, 3 yrs, 13 GS, 160.2 IP, 7-8, 4.54 ERA, 1.506 WHIP, 1.23 K/BB
David Beigh, no MLB experience
Chris Young, did not pitch for Pirates
2001:
John Van Benschoten, 3 yrs, 19 GS, 90 IP 2-13, 9.20 ERA, 2.144 WHIP, 0.96 K/BB
Jeremy Guthrie, did not sign
2002:
Bryan Bullington, 2 yrs, 3 GS, 18.1 IP, 0-3, 5.89 ERA, 1.691 WHIP, 1.33 K/BB
Blair Johnson, no MLB experience
2003:
Paul Maholm, 6 yrs, 159 GS, 981.1 IP, 47-59, 4.48 ERA, 1.446 WHIP, 1.83 K/BB
Tom Gorzelanny, 5 yrs, 65 GS, 383.1 IP, 25-26, 4.79 ERA, 1.503 WHIP, 1.43 K/BB
2006:
Brad Lincoln, 1 yrs, 9 GS, 52.2 IP, 1-4, 6.66 ERA, 1.538 WHIP, 1.67 K/BB
Michael Felix, no MLB experience
2007:
Danny Moskos, no MLB experience
Duke Welker, no MLB experience
2008:
Tanner Scheppers, did not sign
2009:
Victor Black, no MLB experience
Brooks Pounders, no MLB experience
2010:
Jameson Taillon, no MLB experience
Stetson Allie, no MLB experience
So, after running through all of these pitchers, there's a pretty obvious trend. First, 12 of the pitchers they signed have not – or never will – made it to the major leagues. Not terrible, considering six of them were drafted in the last four years. Second, three of the pitchers did not sign or pitch for the Pirates. The two most successful of this group, arguably, are Jeremy Guthrie and Chris Young, neither of whom put on a Pirates uniform. The other, Tanner Scheppers, is a top 100 prospect for the Rangers. So that means 7 of the 23 pitchers made it to the big leagues. And all of them pitched terribly with Pittsburgh. Some were injured, like first overall pick Bullington, and some were just plain bad, like fellow first overall pick Benson (who at the very least is remembered for his wife).
In the last 15 seasons, all you think about when you hear "Pittsburgh Pirates" is losing. Since 1996, the Pirates have averaged 92.6 losses a session, finished last in their division 8 times, second last 3 times, and their best finish, second in the division, came when they had a 79-83 record. And their pitching has been dreadful, giving up as few as 718 runs (4.61 ERA) to 884 runs (5.08 ERA).
Even when they've had hope, it's fallen off the face of the planet. Ross Ohlendorf, at the very least, looked like a solid pitcher when he had his best year in 2009, but injuries and such have since hindered his career. Oliver Perez had a great 2004 season, posting a 2.98 ERA with 239 strikeouts and a 3.7 BB/9 rate in 196 innings, but his command fell apart since, as he has struggled with a 5.4 BB/9 with the Pirates and Mets since 2005.
So what is it about the Pittsburgh Pirates that gives them such a hard time developing pitchers? Perhaps it's the General Managers. Perhaps the Managers or Coaches. Perhaps the scouting director. Perhaps it's the lack of funds to draft better players or to hire better scouts. Or a cheap owner. But whatever it is, Pittsburgh just can't seem to get players that work out in the major leagues. And it isn't as if there hasn't been any talent. Notable players selected in the first round after the Pirates picked include CC Sabathia, Adam Wainwright, Zack Greinke, Jered Weaver, and Tim Lincecum among others.
So, is there any hope? Sure there is. Look no further than the two young arms selected in 2010.
Stetson Allie
is a 20 year old, 6'4", 225 pound right handed fireballer from northeast Ohio. Entering the 2011 season, Baseball America rated him as the 79th best prospect in all of baseball. He has long arms and large hands, which help him fire his fastball at around 95 MPH consistently, even reaching 98 or 99. He has a good changeup to go with his fastball, and has good command of both pitches. He's very athletic for his size, and has very good mechanics, that he can repeat consistently. Unfortunately, he really only has those two pitches, and his breaking pitch can be labeled as nothing more than a project at this point. Should he fail to develop his slider, he still projects very well as an elite closer. However, if he does get his slider moving, he has the stuff, the athleticism, the durability, and the competitiveness to be a true ace. Pitchers who can strike people out generally have good long careers, because they tend to be harder to hit, hence the strikeouts. And unlike the majority of the pitchers mentioned, Allie projects to be a true fireballer, a guy who will throw six or seven innings, strike out about 9 per 9, and should he stay healthy, be a stopper. Something the Pirates have not had since Cy Young winner, and father of Blue Jays pitcher Kyle, Doug Drabek.
While Allie is a talented arm with a lot of upside, the man that Pirates fans should be really excited about, and the rest of the national league really worried about, is
Jameson Taillon
. In 2010, the Pirates had the second overall pick. While they did miss out on super prospect Bryce Harper, they drafted one of the best pitching prospects of the past decade in Taillon. At 6'7" and 225 as a teenager, Taillon appears to be a larger than life player. Without even playing in an official minor league game, Taillon was named the 11th best prospect in all of baseball by Baseball America. That makes him the fourth best pitching prospect behind the Braves Julio Teheran, the Rays Jeremy Hellickson, and the Reds Aroldis Chapman. That seems a little ridiculous for a guy who, again, hasn't pitched a single inning in a minor league game. But then you see that he – again, at the age of 19 – has a fastball that sits comfortably in the mid 90's and has touched 98 MPH. And it's not just his fastball that is a plus-plus pitch, his slider is one of the most devastating wipe-out pitches that any man owns on the planet. The tilt on his slider is immense, and it sits at about 86 MPH. For a 19 year old with two pitches that look to be plus-plus, there is a lot to be excited about. And he has a nice curveball that sits at around 78 MPH with a 12-6 drop that, while it's still being developed, looks like it could be a plus offering. His worst pitch is by far his changeup though. Not surprisingly, Taillon relied almost entirely on his heater to blow away high school hitters. After all, not many people can hit a 95 MPH fastball. And those who can usually end up making it into a baseball organization. He will need to be able to change speeds, and his changeup is something he just recently started working on, so it'll be some time before anyone can project how good or bad his changeup will be. Now, maybe the worst thing a Pirates fan could hear is "Taillon is hurt". But that's a very realistic problem, and not just because he pitches. Taillon creates so much torque with his wild delivery, and many scouts worry that it may be causing a lot of strain on his pitching shoulder. He looks an awful lot like Stephen Strasburg, and he throws just as hard as Strasburg. So there will always be some concern about whether he will eventually blow his arm out and require Tommy John surgery. And even if he doesn't get hurt, his delivery will always cause concern about his ability to consistently locate pitches. At 19, there is still plenty of time for him to tweak his mechanics in a way that he will lower the risk of injury on his arm and increase his ability to repeat his delivery and spot pitches. But as for the raw talent, there is no one better in the minor leagues right now.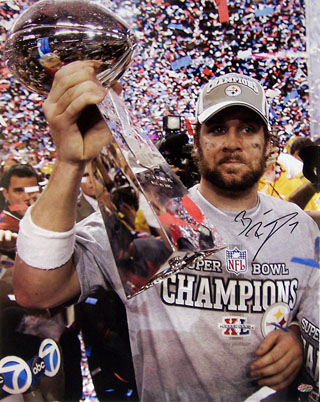 So what can the Pirates expect? Probably a good number two pitcher in Taillon, with his control keeping him from being an ace, and a good closer in Allie, with a lack of a third pitch keeping him out of the rotation. Best case, they have two legitimate aces. And worst case, Allie turns into Joba Chamberlain and can't find a role on a major league team, and Taillon blows out his arm and never recovers. But lets not be pessimistic, the Pirates have suffered enough. And who knows, in a best case scenario, if they add Gerrit Cole with the first pick of the 2011 draft, they could have three legitimate aces, and finally bring a winning team to Pittsburgh. If not, well, at least there is the NFL (well, maybe not)...